How big is the book memory book and how many pages does it include?

The book measures 9 x 9 inches and includes about 40 pages divided into the various developmental stages of the child. Pages can be added or removed because they are all contained in a binder that is about an inch thick. The book features a hard cover that is wrapped in material chosen by the client.
What are the sections of the book?
Family
The family tree, information about parents and the couple
Pregnancy
Before the pregnancy, during the pregnancy, belly evolution, and baby shower
Newborn
Choice of first names, their arrival, their trip back home, the world how it currently is, the child's prints (feet and hands), and more
Health record
Health record and first teeth
Important steps
A calendar marking how the child has grown between 0 and 12 months (including 36 stickers for marking "the first time they…"), their first birthday, wishes, and other notes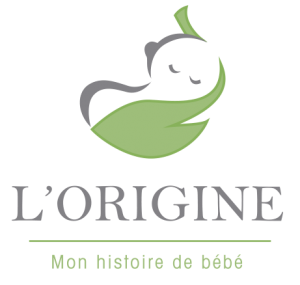 What are the production delays for ordering a personalized baby memory book?
Producing the book takes about 3 weeks (21 days). Please note that you'll find an option on the order page for a rush order (7 days). This option costs $15.
How will the order be shipped?
Depending on your location, the book will take about 24 to 48 hours by UPS or Canada Post. The delivery date is not guaranteed but you will receive a tracking number by email when the delivery has left the warehouse.
We can deliver to most anywhere in the world. Please note that the customer will be responsible for customs clearance charges which can vary from one country to another.
To ensure proper delivery, please make sure the information you provide is accurate. Up-to-date and correct information will ensure the item arrives on time and will avoid any additional fees or delays.
How is the L'ORIGINE baby memory book printed?
Colour printed, double sided, using an HP indigo press.
What kind of paper is used?
Enviro 100, 200m cover, 100% recycled material. FSC certified product.
What kind of ink is used to print L'ORIGINE baby memory books?
HP elektronik allows us to deliver a high-quality printed product that does not include any toxic product listed in "The Safe Drinking Water and Toxic Enforcement Act of 1986".
What is your return policy?
We do not accept any returns or exchanges.
What is your price policy?
All prices are listed in Canadian dollars and our subject to change without notice.
What payment methods do you accept?
Orders placed on the L'ORIGINE website must be paid by credit card via PayPal. We only accept VISA or MASTERCARD.
For any other questions, please contact us directly.